Dentistry Focus
Better Teeth, Better Life
The Ayushman Dental Clinic is the best dental clinic. If you are looking for a sparkle and a clean smile in one visit, then Ayushman Dental Clinic is a one-stop solution. We are dental specialists who deliver beautiful teeth to our beloved patients by showing the utmost care and embracing your best smile with us. Our well-qualified doctors and professional dental team are always there for all dental treatments, whether it's a dental emergency or a tooth sensitivity. Our dental team provides the most elegant services.
When you visit our Ayushman Dental Clinic, you will receive the most comfortable treatment and care according to your requirements. It doesn't matter to us. If you are coming for a regular check-up or a complete dental procedure, we work in the same manner without any discrimination and deliver the best dental treatment that will work noticeably for our patients.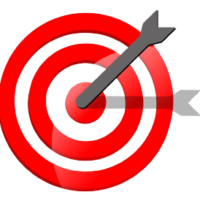 Our Mission
At Ayushman Dental Clinic, our mission is to provide the most adorable smile with bright white teeth. Our dental experts are specialists, providing advanced dental care with gentle and caring treatments to our beloved patients. We are on a mission to make sure our patients feel comfortable and get as stress-free treatment as possible.
Our Vision
At Ayushman Dental Clinic, our primary vision is to provide a healthy and beautiful smile. Get instant relief from your pain and stress because it is our responsibility to provide the most elegant treatment with our dental expert team. Our vision is to have a healthy and bright tooth. Always tried to explore and use technology to provide the best treatment outcomes.
I was suffering from gum problem from many days, one of my friends recommend me about Ayushman Dental Clinic and Dr. Dipika cure my gums problem, now I can eat anything. A big thank you Ayushman team, keep it up.
Great work done by Dr. Dipika she is an amazing doctor and her medical team is quite professional. Thank you for outstanding work. I will definitely recommend it to others.
Amazing experience with the team of Ayushman Dental Clinic, they all are professional, hygienic and work in a fast mode. Thank you Ayushman. All the best.
Premium Quality & Advanced Dental Services
Why Choose Ayushman Dental Clinic
At Our Dental Clinic We don't cover miles, We uncover smiles
blogs & news
Latest Clinic News
Stay tuned for our up-to-date news and events in dentistry written by our specialists at Denteeth Clinic Center.
Nov 01, 2023
A tooth cleaning and whitening is a first step to show your self-love and enhance …
Frequently Asked Questions
How often should I visit a dental clinic?
A preventive dental check-up should be done every 6 months because taking care of our teeth is our own responsibility, and a regular check-up will benefit your teeth for a healthy and shinier smile.
What types of foods cause cavities?
Foods that stick to our teeth, especially at night, cause cavities. It is believed that all foods cause cavities, but you can save your teeth from cavities after every meal. Brush your teeth before sleeping; it will save you from cavities.
Are dental implants safe?
Yes, dental implants are absolutely safe for our teeth, and Ayushman Dental Clinic provides one of the best dental implant treatments with correct surgical and non-surgical procedures.
How often should one get dental cleanings done?
A dental cleaning for a healthy and beautiful smile should be done every 6-7 months. The frequency of tooth cleaning depends on plaque and tartar formation. Our dental experts will provide the best tooth cleaning services.